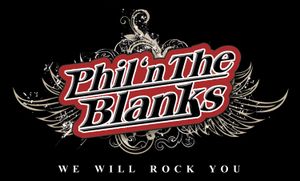 Rodrigo "Rod" Velloso
Lead Vocals
Birthday: August 14 
Sign: Leo 
Hobbies: Music, cooking, tennis, skiing, tourism
Favorite color: Red 
Favorite food: Sushi
Favorite drink: Pisco Sour
Favorite restaurants: Il Fornaio, Limón, and New England Lobster Market & Eatery
Weird possessions: Old, framed advertisement  from 1895 for "Burnett's Cocoaine for the Hair"
Passions: My daughters, music, film, and food
Favorite motto: "Truth is like poetry, and most people hate poetry" 
Musical experience: When I was 10 years old, my church choir performed for Elizabeth Taylor and Mayor Ed Koch at the Waldorf Astoria Hotel in New York City. It's been all downhill from there - at least until Phil 'n The Blanks!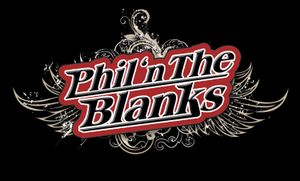 DEREK GRANATH
Bass, Vocals
Birthday: December 25 (really!)  
Sign: Capricorn  
Hobbies: Playing music, cycling, wine tasting  
Favorite color: Green  
Favorite food: Anything with red wine 
Favorite drink: Pinot  
Favorite restaurants: ASA, Terun
Weird possessions: Business card collection from every one of my bands  
Passions: The adrenaline rush you get playing music for a great audience
Favorite motto": "Peace through wine, one glass at a time"  
Musical experience: Started on guitar at 8 and added the bass at 10¾. Fretted and fretless bass in all kinds of bands and genres for more than than, ahem, 35 years!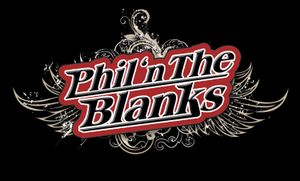 SCOTT MCCLUNG
Keyboards, Vocals
Birthday: June 
Sign: Cancer 
Hobbies: Skiing, cycling, cars, music, wine, woodworking 
Favorite color: Blue 
Favorite food: Burgers, BBQ 
Favorite drink: Jack and Diet 
Favorite restaurants: Birks, Hobee's, The Smokin' Pig 
Weird possessions: Tons of old car parts 
Passions: My wife and family, playing  and recording music, skiing in fresh powder 
Favorite motto: "I can always sleep when I'm dead"
Musical experience: Started piano lessons at 7, drums at 10, focused on drums for 15+ years then got back into piano again, played in bands since high school in the 80's.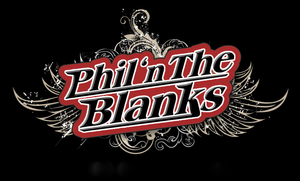 BRUCE CAMPBELL
Drums, Vocals
Birthday: July 17
Sign: "Imaginary friends stay free" (seen on a Best Western in Ohio during a tour)
Hobbies: Golf, umpiring fast pitch girls' softball, fantasy football, bragging about my beautiful daughter
Favorite food: Anything without kale
Favorite drink: Seasonal but a grey goose/rocks/dirty or a Knob Creek old fashioned will get my attention
Passions: Music
Favorite motto:  "Get busy livin' or get busy dyin'"
Favorite Places: Canadian Rockies, Pebble Beach, breakfast coffee shops, events with family and friends, and anywhere I can watch someone else packing up my drum gear
Musical experience: Started in 4th grade, first pro gig at 15, won scholarship to stage band at Northern Illinois U at 17, several tours, recordings, Guitar Center SJ drum dept mgr for 3 years, pit work in over 100 musical runs, teaching studio for 3 years. Have played with Dave Weckl, Steve Smith, Ernie Watts, Russell Ferrante, Wayne Bergeron, Grant Geissman, Bobby Shew, Gordon Goodwin, Jeff Lorber. Yamaha Drums Northern California Regional Artist.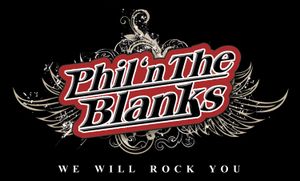 PHIL BENJAMIN
Lead Guitar
Birthday:  February 8
Sign: Aquarius
Hobbies: Guitar and golf. Trying to figure out how to play golf with a guitar!
Favorite color: Blue/green
Favorite food: Anything grilled
Favorite drink: Tito's, shaken with 2 olives
Favorite restaurants: Terry Black's BBQ, Austin
Favorite motto: "If you ain't first, you're last"
Weird Possessions: Some people think my obsession with guitar pedals is kinda weird
Musical experience: Started playing guitar at 15. Put my first band together at 17. Been playing ever since. Recorded several albums and singles and even did some mini tours back in the 80s. Have had the privilege of opening for a few national touring acts such as Chris Isaac, the Smithereens, and Wiretrain. These days, my passion is being onstage with great friends and musicians along with writing and recording new music.